Today is the first day of the spookathon readathon! You can find out all the information about the readathon on the official Spookathon twitter page here.
This is my first year taking part in this readathon and I'm so excited! The challenge runs from 16-22 October and there are five challenges which you can try to complete during the week if you want (they are optional). I am going to try and complete all five with 5 different books (ambitious I know). Here are my chosen books:
A book with a spooky word in the title
There were so many options for this but I needed a short read and I think this comes in at around 188 pages on my ipad so I should be able to get this read pretty quickly
A book based on a childhood fear
Another really fast read, this one I think comes in at around 130 pages. Although technically not about scary spiders one of the main characters is a spider so hopefully it will allow me to see that not all spiders are evil creatures that attack people in the middle of the night! I just really hate spiders, they're getting bigger just lately and I just can't deal with that, if they could talk like Charlotte then I think we would get along together so much better.
A thriller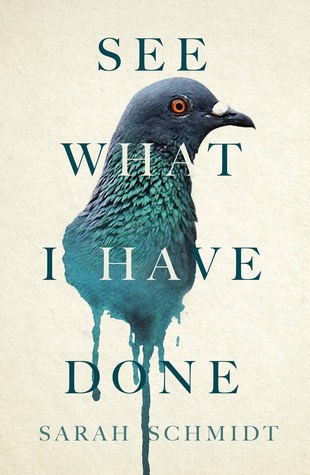 There are so many thrillers out there but this is the only book left on my 52 books around the year challenge so I figured why not incorporate it into this challenge and kill two birds with one stone? This is a Lizzie Borden retelling and I cannot wait to read this!
A spooky setting
This was quite a hard pick for me because I generally don't really know where a book is set unless its either really obvious or if I'm already reading the book so I've picked up this one thinking hopefully its set…wait for it…in a dark dark wood!
A book with orange on the cover
Another quite difficult pick, most of my book covers don't have orange on, most are black or red. However this one clearly has orange text for the title so I jumped on it and that's the one I'm reading! (If you're wondering the coat is red on my cover, it looks orange on this picture)
So that is my TBR for this week! A little ambitious as some of the books are over 300 pages whereas others are just over 100 so they should even out but we will see. To be honest I just enjoy taking part in the readathon so any books I can knock of my massive TBR pile will be a bonus!
Are you taking part in this readathon? If so which books are you planning on reading this week? Let me know!