I never take part in readathons. At all. I just don't usually have the time, by the time I've finished university or work or revision then it's like midnight and there's no point in starting reading because I'll be asleep in 5 minutes. Every time there's a readathon I always have the world's busiest week, I think it's the universe going against me but still. However this week I DID IT! And I don't just mean one book…I'm talking like all or nothing with this.
If you don't know what BookTube-A-Thon is I will link the page here which will tell you more about it. Basically it runs throughout a week in July and there are reading challenges as well as video and Instagram challenges each day which you can complete to win prizes! Anyway below I shall discuss what challenges I completed!
So I didn't take part in any of the video challenges as 1. I'm not a booktuber and 2. I have no desire to film myself and 3. I have no video editing software/knowledge to actually do anything with the footage. Therefore there were no entries for any of the video challenges (sorry to anyone who was really looking forward to that).
The 7 reading challenges for the week were:
However I hadn't actually made a TBR until Monday so I will tell you more then
Day 1
Today I had no desire to take part in the readathon, I just happened to be awake at midnight when the first sprint was taking place. I figured why not do a bit of reading with everyone on Twitter, it doesn't mean I have to take part in the whole readathon, it's just a bit of fun right? Well about 20 minutes in I was hooked, I'd never taken part in a reading sprint before but it was so fun seeing other people reading and knowing how many pages they had read that I started to get really competitive! Overall though it was just really fun and I needed to read my first book for my other yearly challenge 52 books around the year (read more here) so I figured I could crack a few pages out of the way. Throughout the day I followed along with the sprints and actually got my book finished! That's when I decided I was going to join fully and read all 7 books and even enter some of the challenges on Instagram.
For today's reading challenge I read Paper Towns by John Green, I hadn't really planned a TBR so hadn't planned for this to fit into any of the given reading challenges however I do plan on making a TBR tomorrow so will then see which challenge this fits into. Today I also didn't complete the Instagram challenge either as at this point I still kind of wasn't fully into the readathon.
Day 2
So now I had decided that I really did want to take part in this readathon, I didn't really have anything planned for the week so I figured why not keep myself busy and challenge myself by taking part in this! So today I looked at the reading challenges and then looked at the weather. One of the challenges was to read a book completely outdoors, well…here in the UK we aren't really known for our sunny weather and this week was no different, all week it had planned to rain except today. Miraculously today it was going to be dry and even possibly see some sun (a rare thing even for July), so I decided if I wanted any chance of completing all the challenges I had to read a whole book outside today. Therefore I picked a book that had been sat on my shelves for years and that I needed to read, I knew it would be a quick and easy read so I knew I could get it done outside in a few hours if needed. So I took a blanket (just because it's July don't assume it's warm, it is still the UK after all), as well as a cup of tea (vital reading accessory) and took to the outside. I managed to get the whole of my book read in one sitting which I am really proud of!
So today's read was a book that probably none or few of you have heard of which is – the past, the present and the loud, loud girl by Karen McCombie and this book I read entirely outside which meant that I had completed another of the challenges.
I took part in today's Instagram challenge (my first one ever!) which was to take a picture of your favourite classic, although I am not a big classic reader I absolutely adore Alice In Wonderland and anything related to it therefore I had the perfect picture for today which I am so proud of how it came out!
Also today I decided on my TBR!
Read a book with a person on the cover: The Woman in Black by Susan Hill
Read a hyped book: Cinder by Marissa Meyer
Finish a book in one day: Paper Towns by John Green
Read about a character that is very different from you: Suicide notes by Michael Thomas Ford
Finish a book completely outdoors: the past, the present and the loud, loud girl
Read a book you bought because of the cover: Horrorstor by Grady Hendrix
Read seven books: The First, Fifteen Lives of Harry August
Overall a pretty productive day! I was on track to read a few more books (although I wasn't expecting to read the full 7)
Day 3
Today I started reading The First Fifteen Lives of Harry August, as it was one of my longest books I wanted to get it out the way early so I wouldn't be stressing to get it finished at the end. However I just couldn't get into it at all, I kept trying but it was just not working at all so I decided to switch it out as my TBR wasn't set in stone.
However before I changed it I saw that the Instagram challenge of the day was to take a picture of your current read in any sort of reflection, knowing that this book is sort about repeating life over and over I thought this would be the perfect challenge for this book! So today I did take part in the Instagram challenge and even made it onto the top posts which I am so pleased about!
Anyway since I had decided I wasn't going to read that book I needed to pick up another one to make sure I stayed on top of this a book a day thing. Therefore I decided to pick up my book for the challenge of 'read a book you brought because of the cover' now this is difficult for me as I don't pick books because of their cover. I have enough books that I know I'll like so I don't tend to pick up ones I don't. However this book was described as horror meets IKEA, as well as the fact that the whole book was laid out like a IKEA catalogue, like how do you say no to that?! Therefore even though it was a reread for me it was the only book that fitted this category therefore I chose Horrorstor by Grady Hendrix.
Day 4
So far I was doing pretty well, I had read 3 books and had taken part in 2 Instagram challenges! Well in terms of reading the day was good but in terms of Instagram challenges I'm afraid it goes a little downhill from here really.
Today I also decided that I was having a change around with the TBR, I tried reading the Woman In Black but the words were so tiny that I had to keep rereading sentences and it was going to take me forever to actually finish it so I had to change it up and while I was there decided to move around a few of my other books so my final TBR for the week now looks like this:
Read a book with a person on the cover: dates, double dates and big, big trouble by Karen McCombie
Read a hyped book: Cinder by Marissa Meyer
Finish a book in one day: Paper Towns by John Green
Read about a character that is very different from you: Piercing by Ryu Murakami
Finish a book completely outdoors: the past, the present and the loud, loud girl by Karen McCombie
Read a book you bought because of the cover: Horrorstor by Grady Hendrix
Read seven books: The Woman In Cabin 10 by Ruth Ware
Also today I was going to be busy from 3-11 so that kind of ruined the entire evening of reading as I knew I was going to be tired when I got in therefore I decided to read a book I knew I could complete in the morning which was book 2 of the Ally's World series which was called dates, double dates and big, big trouble. I managed to read the whole thing in one morning (which was an achievement in itself).
Day 5
By this point I had given up with the Instagram challenges, I had peaked at day 3 and so would never top that (that and I couldn't be bothered to do anymore). However I was determined to complete the reading challenges if nothing else (this was a readathon after all). Therefore today I thought I would tackle my most daunting book…Cinder by Marissa Meyer. Everyone raves on about this book, I get really nervous about reading hyped books because I always expect more than I get so I come away disappointed however I did want to read this and it fitted with a 52 books around the year challenge so 2 birds one stone. I actually ended up flying through the book and reading the whole thing in one day and absolutely loving it! I now can't wait to read the rest of the series so thankyou to everyone who recommended it!
Day 6
Today I wanted to get Piercing out the way because I wanted as much time as possible spent on my final book The Woman In Cabin 10 which racks up 343 pages which is quite a lot to read in one day so I wanted preferably a day and a half to start reading it. Therefore I picked up Piercing – this is a book which I had heard was unsettling (which was why it fitted for my other challenge of read an unsettling book) however at 110 pages I thought how unsettling can it be? Well let's just say this book is REALLY unsettling, it should have every trigger warning known to man on it and it is just so crude with the descriptions that at some parts you really cringe with the idea. Think the Saw movies but as a book and just about one guy and one victim. I managed to get through that book pretty quickly and got a few pages (30) into my final book but kind of gave up after a while because I was going out for the rest of the night.
Day 7
THE FINAL DAY. Totally hadn't left the longest book till the last day and left myself with about 310 pages to read before midnight (yay). However I was determined that I couldn't just read 6 books when I was so close to reading 7. I no longer cared about what everyone else was doing, I needed to read 7 for me so that's what I was going to do today.
Fortunately I had nothing planned today and even though I had to read 343 pages I was confident that I could do it. All afternoon I lay in bed, made countless cups of teas and…I DID IT! I finished the Woman In Cabin 10, my first Ruth Ware book and I thought it was ok, not bad, not the best book ever though, regardless it still meant 7 books in 7 days!
So I read 7 books this week! I am so proud of that achievement! Not only did I read books that I have had for years, I also managed to knock off 4, yes 4 of my 52 books around the year challenge! (Paper Towns, Cinder, Piercing and The Woman in Cabin 10) I also found a new 5 star read (Cinder)!
Overall this week I read 1870 pages!
The 7 books I completed are below, I managed to complete all 7 of the reading challenges, 2 Instagram Challenges and 0 video challenges. I really enjoyed taking part in this readathon and definitely plan on doing more, it encourages you to pick up books that you normally wouldn't read because there are more important books to get to. However when you can read the whole book in a day why not read one that has been sat on your shelf for years waiting to get read?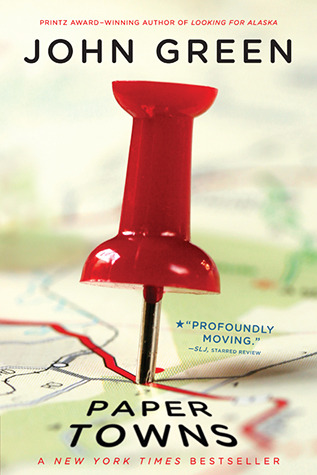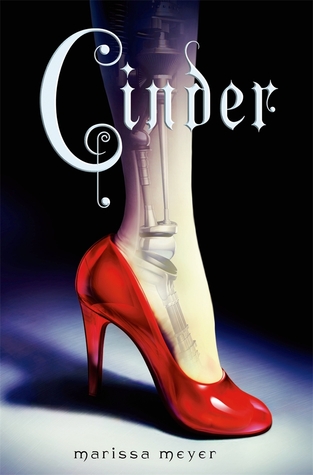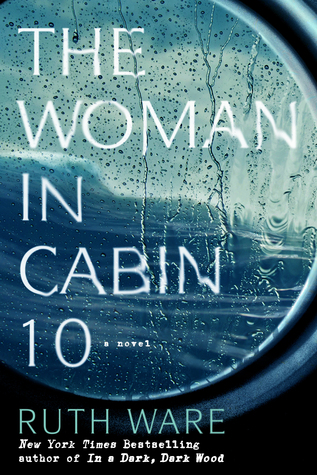 How did you do? Did you complete all 7 challenges? Let me know in the comments!