Welcome to another Top 5 Wednesday! If you don't know what top 5 Wednesdays are you can check out the Goodreads group page here – they have topics for each Wednesday where you pick 5 books relating to that topic. This week's topic is favourite SFF (Science Fiction, Fantasy) cover art. They say never judge a book by its cover but lets be honest we've all done it at some point. So these are my favourite covers!
5. Harry Potter and the Philosopher's Stone by J.K. Rowling
I know we aren't supposed to put Harry Potter on the lists because if so then every single list would somehow relate to the series. Saying that though there's no way I couldn't include this book for this topic. I think the illustrated editions of the series are absolutely gorgeous and definitely deserve to be mentioned on this list (I would put it higher but as it's not supposed to be on the list at all so I thought I'd sneak it in at 5).
4. Fantastic Beasts and Where To Find Them by J.K. Rowling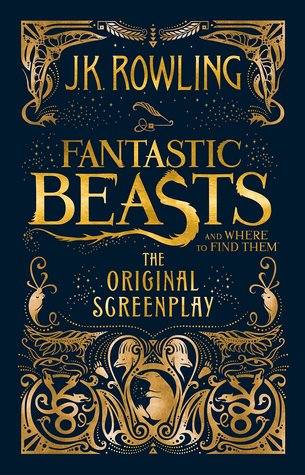 I promise this entire list won't consist of J.K. Rowling books (although it easily could do). Also technically this one isn't Harry Potter so I can safely add it to the list!
Anyway onto the actual cover…which is absolutely gorgeous! (I have a feeling I'm going to end up saying that for every single book on here) I absolutely love the gold and all the little intricate details that you may not originally notice when you first look at the book. You can see the characters mentioned in the book and some others that aren't. Overall I think it really gives off a magical vibe that the story is obviously about
3. Miss Peregrine's Home For Peculiar Children by Ransom Riggs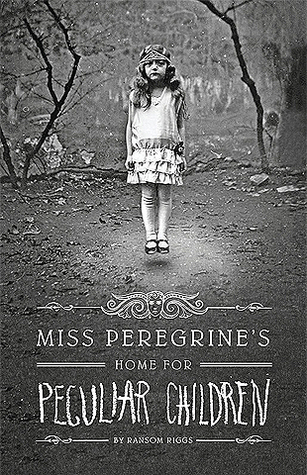 This cover is so creepy! As we all know little girls in black and white photos are destined to be creepy, add to that the fact she is floating and you definitely have the set up for a terrifying story.
I think this cover is really intriguing, it makes you want to know what the story is about. You can tell it is going to be a bit peculiar (excuse the pun) but it just draws you in.
2. Illuminae by Amie Kaufman and Jay Kristoff
This cover is absolutely gorgeous! I love the bright colours and the fact that it looks a bit different. You can see sections of files that make the book look really interesting and you want to read more to find out what is going on.
It is definitely an eye-catching read and points you towards some sort of government/alien/space feeling. Definitely a beautiful cover that intrigues you to read the book
1. A Monster Calls by Patrick Ness
I'm guessing that if this book appears on any other list that it won't be for this version. Most people prefer the other darker version however I think this one is so pretty! I like the white background and how the leaves and twigs relate to the story however you wouldn't guess that going into the story.
I think this version is really understated, it looks almost innocent however with the title and knowing the story, this book is far from innocent.
So there you have it, my top 5 SFF covers! Some are bold while others are simple. I like how each of them is eye-catching in its own way though.
What did you think? Do you agree with these? Which books would you pick? Let me know in the comments!