Another Wednesday, another top 5 Wednesday! This week's topic is favourite science fiction and fantasy books. This week's topic is to go alongside the BooktubeSFF awards, you can find out more about them here. Unfortunately I am not a big lover of Sci-fi however I am definitely a fan of fantasy therefore the majority of the books on this list (if not all of them) are probably going to be fantasy (sorry!).
5. Stardust by Neil Gaiman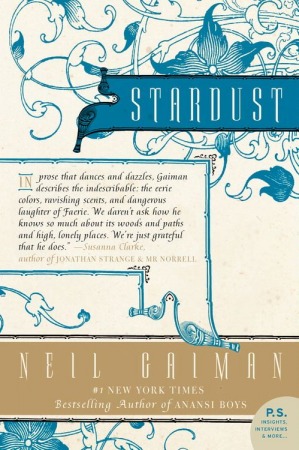 I absolutely love this world, I love Neil Gaiman's writing and his imagination so I really love this book! Although it is short at (I think) around 200 pages there is so much information packed into it that it really does seem like a real world, it is described so vividly and you can really follow Tristan through his mystical journey. This book is packed full of fantasy, from lightning pirates to witches, this book covers everything. A definite must read for fantasy lovers, and as an added bonus it is a short, fast read!
4. Peter Pan by J.M. Barrie
A children's story that everyone knows, a true mystical world. Who wouldn't want to fly away (literally) to the second star on the right to Neverland. A place where you never grow up, you can stay a child forever and just play games all day. Sounds like the perfect world. You can go on a new adventure every day, fight pirates, fight Indians, find buried treasure. You can do anything in Neverland! Definitely a fantasy book, again another short read (this is becoming a bit of a trend!).
3. The Spook's Apprentice by Joseph Delaney
I absolutely love this series! Although it isn't as much as a fantasy book as some of the others in this book the characters definitely put it into this category and worthy of a place on this list. This series contains witches, the devil, boggarts. A whole variety of mystical creatures for you to follow the follow the spook as he attempts to battle them. Although it is more spooky than pure fantasy it is still definitely worth the read. There's no fantasy world to try and get your head around, it is set in the UK (think rain and darkness) however the characters definitely make this a great read.
2. The Borrowers by Mary Norton
Little people living under the floorboards borrowing your small household items to make things for them?! How much cuter can you get?! That matchbox that you thought you'd binned? Nope, it is being used as a bed for the tiny people living underneath your house. This is a truly mystical fantasy world. Again there is no strange world, it is set on Earth, in a house just like mine or yours, the difference is that there are little people "Borrowers" living there. They are definitely fantasy creatures but it is just so interesting to read about how they have changed ordinary items and repurposed them to create an entire house of pointless items that you probably won't miss.
1. Fantastic Beasts and Where to Find them by J.K. Rowling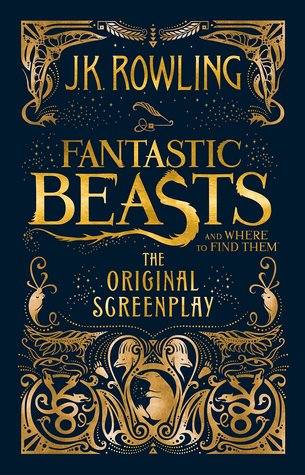 Bet you thought I was going to put Harry Potter for number one right? WRONG! I decided to mix it up a bit and go for Fantastic beasts instead! Although still technically set in the same wizarding world as Harry Potter this book is set years before. However it is still just as mystical as the Harry Potter series. Although there may not be Hogwarts and all the fantasy to go along with that, I absolutely loved the description of all the new little creatures that we are introduced to in this book. They are all so cute! I want all of them! Definitely a great fantasy book, written as a screenplay so is a really fast read but you still get the description as any other book by J.K. Rowling. A definite read!
So there we have it, my top 5 fantasy books! Some may be more fantasy with others as some are just set on Earth in a time around the one we are used to. However fantasy doesn't necessarily mean that it is a brand new world with all new species and characters, sometimes it can be set in an ordinary world on an ordinary day, it is the characters that make it mystical and truly make it a fantasy book!
Do you agree with my choices? Which books would you pick? Do you have any recommendations for any sci-fi books? Let me know in the comments!