Genre: Fiction, Classic, Fantasy
In October 1843, Charles Dickens ― heavily in debt and obligated to his publisher ― began work on a book to help supplement his family's meagre income. That volume, A Christmas Carol, has long since become one of the most beloved stories in the English language. As much a part of the holiday season as holly, mistletoe, and evergreen wreaths, this perennial favourite continues to delight new readers and rekindle thoughts of charity and goodwill.

With its characters exhibiting many qualities ― as well as failures ― often ascribed to Dickens himself, the imaginative and entertaining tale relates Ebenezer Scrooge's eerie encounters with a series of spectral visitors. Journeying with them through Christmases past, present, and future, he is ultimately transformed from an arrogant, obstinate, and insensitive miser to a generous, warm-hearted, and caring human being. Written by one of England's greatest and most popular novelists, A Christmas Carol has come to epitomize the true meaning of Christmas.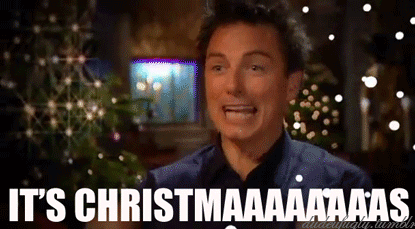 It is most certainly Christmas time therefore what better time to read none other than A Christmas carol?! A story which I have seen many different films of (with a Muppet's Christmas carol being the best) yet never actually read the book.
Pretty much everyone knows the story, Scrooge is a mean old man who hates christmas and is tight with his money and won't help anyone but himself. He is then visited by his old partner who tells him that he will be visited by three ghosts – past, present and future who will show him his life and the path it will take if he does not change his actions.
So this year I decided that it was the year to finally read this Christmas classic, with high expectations from the films I thought there was no way it could match it…but it did! Although admittedly at times I did see the characters as Muppet characters and not humans (sorry Tiny Tim) it was still a really fun read. It is a novella and only around 100 pages long so you can easily fly through it but the amount of detail is immense, I could visualise the characters so vividly, they all seemed to come alive in the pages even though it was such a short book.
This is my first book by Dickens and now I see why he is regarded as such a great writer, his stories are amazing, the characters so lifelike that you have to love them and I will admit the ghost of christmas yet to come was eerie and did creep me out a little bit…kinda difficult to do as they don't say anything and are only in the book for like <20 pages but Dickens somehow managed to write a threatening and eerie characters that creeped me out!
For those of you who haven't read this book, why not? It is only short, you can easily get through it in a day and it is so christmassy. If you're not in the mood for christmas yet this is definitely the book to get you in the spirit of christmas! I put it off for many years and have regretted it, read it now! It is probably my new favourite christmas book as it is short yet good! Things I look for in a book!
I would definitely recommend this book, to those of you who think it is an old book so are thinking of putting it off…don't! It is a great book and the films are so similar so if you love those you are certain to love this!
Rating: 5/5
Summing up: A short yet brilliant christmas read