It's Wednesday! That means another top 5 Wednesday! I was away for the past few weeks so wasn't able to take part however what better topic to come back to than my top 5 favourite spooky settings?! If you don't know what the top 5 Wednesday thing is check out the goodreads group here!
So onto this weeks topic – favourite spooky settings. Just in time for Halloween!
5. The Last One by Alexandra Olivia
This one is more eerie than scary. If you haven't read this book I won't give away the ending however the atmosphere of the book is so eerie. It is about a game show where the players have to survive the wilderness and are expected to live alone for weeks, however while they are playing the game a plague hits and kills most of the population. However the players do not see anything as wrong, they just believe it is part of the game. I think it is the reader knowing that there is something strange happening that makes this atmosphere so eerie. We know that everything isn't what it seems which makes a somewhat normal atmosphere quite eerie, although not scary it is definitely peculiar.
4. Miss Peregrine's Home For Peculiar Children by Ransom Riggs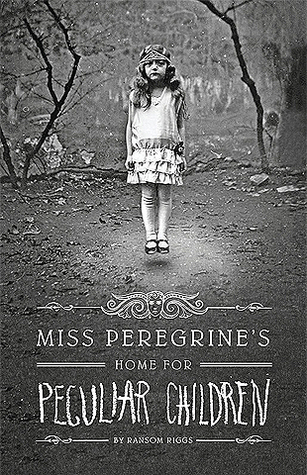 Speaking of peculiar! I cannot do a spooky setting list without mentioning Miss Peregrine's Home for Peculiar Children! Where to begin with this book? Everything about this is spooky! This is a book about peculiar children who are stuck in a time loop living the same day over and over, the time loop keeps them safe from the outside world and from people who want to kill them for their peculiar talents. The book comes with strange eerie pictures that really help the story and give it an extra spookiness. There is no one particular section of this book that I can point out for spookiness, the whole thing from start to finish is strange. This is definitely a Halloween read! It has creepy children with strange abilities e.g. can float, can bring things to life. Each child is different and they are all a little bit peculiar.
3. Harry Potter and the Goblet Of Fire by J.K. Rowling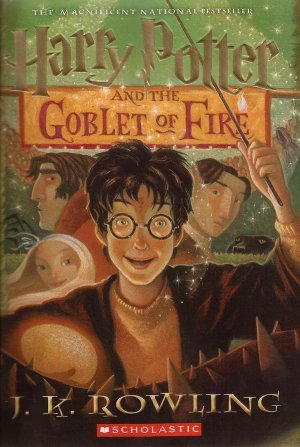 Although this isn't what people normally think of when they think spooky settings but hear me out! This may be a little bit of a spoiler so if you haven't read the book or seen the movie then 1. where have you been?! 2. Stop reading now….ok? Ok so my reasoning for this spooky setting is the graveyard setting at the end, this is so creepy! It is strange, eerie and any other words you want to come up with! The way Rowling writes makes the whole thing seem incredibly creepy, although there is nothing particularly "scary" about the graveyard, for example there's no dead bodies or ghosts it is still incredibly creepy and unexpected! Definitely worth putting on the list as it is definitely a spooky setting (also somehow a Harry Potter book always makes it onto my top 5 Wednesday list one way or another).
2. The Spook's Curse by Joseph Delaney

Possibly one of the scariest settings of any book – a catacombs underneath a cathedral, full of the skulls of the people who died there and the bones of the creatures that have been crushed by the monster that lives in them. What could be more scary? It's dark, it's deep underground and did I mention the skulls?! There are actual skeletons in the small tunnels! And then there's the monster that lives in them which is trapped there and likes to squash people that wander down, also it makes the people who live above it gradually go insane. This is very creepy and definitely a spooky setting, it is certainly a Halloween read and definitely one that I would recommend!
1. Horrorör by Grady Hendrix

So finally for number one I felt like I had to include a horror book, I felt like Stephen King would have been a little too obvious so I went with my favourite novel of the year so far which also happened to be a horror book, 2 birds one stone! This book is so creepy, it is the first horror novel which actually made me feel scared! Normally with horrors yes I'm a little creeped out however not normally bothered by them. However this book was genuinely creepy! At times it was a little gruesome and I think definitely deserves the number one spot on this list! It has creepy furniture torture devices, hell, a prison warden who insists on making his inmates work until they have paid off their sins. Overall this is an absolutely terrifying horror novel, the whole book is just one big spooky setting and definitely deserves to be number one on this list. This is a must read at Halloween if you want an actual scary book that will play on your mind for hours after reading.
So there you have it, my top 5 spooky settings! Have you taken part in this weeks top 5 Wednesday? If so what are your favourite spooky settings? Leave me a comment below!