Genre: Fantasy, Fiction, Young Adult, Play
Based on an original new story by J.K. Rowling, Jack Thorne and John Tiffany, a new play by Jack Thorne, Harry Potter and the Cursed Child is the eighth story in the Harry Potter series and the first official Harry Potter story to be presented on stage. The play will receive its world premiere in London's West End on July 30, 2016.

It was always difficult being Harry Potter and it isn't much easier now that he is an overworked employee of the Ministry of Magic, a husband and father of three school-age children.

While Harry grapples with a past that refuses to stay where it belongs, his youngest son Albus must struggle with the weight of a family legacy he never wanted. As past and present fuse ominously, both father and son learn the uncomfortable truth: sometimes, darkness comes from unexpected places.
So…another Harry Potter book! WHAT?! I never thought this day would come, like seriously who sold their soul for this book?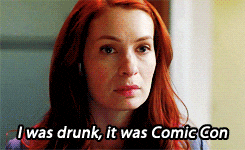 I cannot tell you how happy I was to be getting another Harry Potter book and diving back into this magical world. I'd heard mixed reviews about it though so was a bit apprehensive going into it.
Upon reading it I have mixed feelings about this book, I loved seeing all the characters who we know and love, I loved the reappearance of some characters and seeing new ones develop. However it just didn't feel like a book/play by J.K. yes the characters were the same but they were also so different.
The characters were only really shown with one aspect, they might have been slightly funny in the previous books and so this is literally their whole personality in this book, this applies to all the characters and it just didn't feel right. Also they say some things (I know this is vague but I don't want to spoil it) that the normal characters just would not say. At all.
I did find a few things shocking in this book and it was a fun read and the story kept me engaged the entire way through. The twist though didn't really seem likely (you'll know if you've read the book), it just didn't seem like something that would have actually happened and I don't think it really worked. However the twist was still a shock and so it was fun to read it for that shock factor.
It was fun to see the original characters from the series grow up and we can now see what jobs they are doing and how they behave as parents etc. there are some surprises (I absolutely loved that Hermione got that job!) and just some of the conversations that the characters had really made me laugh (don't want to say what in case I spoil it however the line is on the bottom of page 16 and is spoken by Rose regarding a rumour – I refuse to give any spoilers about this book but this is something to look out for if you do read the book).
I think this is the hardest book I've ever reviewed, on the one hand I absolutely loved it and practically flew through it in one day, I loved seeing the old characters, the story was interesting, it was shocking and engaging…but…some of the things that happened didn't seem likely, it was sometimes painful to see the characters only being portrayed as one aspect of their original personality, sometimes I felt like the story was written so that the characters had to go back to Hogwarts so that it would feel more like a Harry Potter story and for me this just felt forced so it wasn't as good as I anticipated.
Overall I did enjoy it, definitely not as much as the rest of the series, I would have liked to have had more detail although I am aware it is a play so obviously cannot be as much detail as a full length book. I would recommend it if you liked the series just because it is another chance to revisit the Harry Potter world and experience everything again for the first time with the new generation. However do not go into this with the same expectations as you did for the other books in the series as you will be disappointed but it is a fun read and a must for all Harry Potter lovers.
Rating: 3/5
Summing up: A trip down memory lane with the next generation