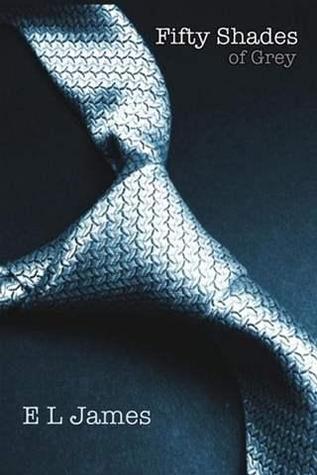 Genre: Romance, Fiction, Erotica, Adult
When literature student Anastasia Steele goes to interview young entrepreneur Christian Grey, she encounters a man who is beautiful, brilliant, and intimidating. The unworldly, innocent Ana is startled to realize she wants this man and, despite his enigmatic reserve, finds she is desperate to get close to him. Unable to resist Ana's quiet beauty, wit, and independent spirit, Grey admits he wants her, too—but on his own terms.

Shocked yet thrilled by Grey's singular erotic tastes, Ana hesitates. For all the trappings of success—his multinational businesses, his vast wealth, his loving family—Grey is a man tormented by demons and consumed by the need to control. When the couple embarks on a daring, passionately physical affair, Ana discovers Christian Grey's secrets and explores her own dark desires.

Erotic, amusing, and deeply moving, the Fifty Shades Trilogy is a tale that will obsess you, possess you, and stay with you forever.

This book is intended for mature audiences.
According to The Telegraph this is the best selling book of all time therefore after about 3 or 4 years I finally decided to pick up a copy and see what all the fuss was about. Well I am disappointed, this isn't the first erotica book I've read and because it had so much hype I figured it has to be something amazing…it just isn't. To me this book just screamed abusive and controlling boyfriend. Christian Grey is the sexy billionaire/trillionaire/whateveraire who thinks he can control everything in his world…including the women in it. Ok so the sex parts and the romance parts aren't dreadful however he is so controlling over Ana.
I'm sure everyone knows the story of Anastasia Steele coming to interview Christian Grey for a friend's magazine, she's all flustered and he's really sexy etc. and we all know the story of how he's secretly all into BDSM and makes his lovers/subs sign agreements so that they won't go running to the press about his secret fetish. Even though that is a little bit creepy it doesn't stop there, he puts a tracker on Anastasia's phone so that he knows where she is at all times, he knows where she lives, where she works etc. and if she doesn't comply with everything he says then she gets punished for it and basically has no free will?! Ana then decides to get away from Christian for a few days and flies to see her mother across the country…he follows her and she sees no issue with this and thinks it is romantic. I'm seeing this as less romantic more creepy stalker who doesn't want her to be away from him for more than five minutes.
Although the book does have an interesting story (finally a good point) it focuses too much on the controlling relationship, it portrays a BDSM relationship as just sex where the submissive gets punished for doing something that the dom doesn't agree with or if he's just not happy. There's no protection or love there (or there might be too much depending on how you view the controlling aspect). Personally I think the book becomes less about the "erotica" genre in which it is placed and more about the controlling relationship about a guy who thinks he can get anyone and thinks he can control every aspect about her! Even at one point they discuss the amount of food she can eat, when she can eat it, how much sleep she has to get each night…this is not romance, this is a guy controlling you and it is not what any healthy relationship is about.
I now see what everyone means about the abusive relationship however now I have stuck with it so will read the entire series to see how this progresses…maybe she won't be able to leave his apartment or socialise with any of her friends? I shall let you know when I finish the next book.
Rating: 1/5
Summing up: A guy attempting to use a BDSM relationship to cover up his controlling personality